Natalie Rusk, an accomplished educator and researcher at the MIT Media Lab, is widely recognized for her significant contributions to the fields of learning, motivation, educational technology, and youth development. She is currently leading the development of OctoStudio, a new coding app that transforms how learners use mobile phones and tablets, enabling them to create interactive stories and games anytime anywhere.  

She pursued her academic journey at renowned institutions, earning a Bachelor of Arts degree from Brown University in 1988 studying Chinese and Computer Science. Subsequently, Natalie attended the Harvard Graduate School of Education, where she obtained a Master of Education (EdM) degree with a specialization in educational technology in 1989. In 2011, she earned a  Ph.D. in child development, researching students' emotions and motivation for learning.
Throughout her career, Natalie Rusk has focused on developing learning environments that engage young people in creating projects that build on their interests and ideas. Her expertise and passion for these fields have led her to be a co-founder of the Computer Clubhouse in 1993—a network of after-school activities that provide invaluable opportunities for children and young adults.  One of her remarkable achievements is the co-creation of Scratch, an innovative programming language and online community specifically designed for children to express their creativity by making computer animations, video games, interactive stories, and other projects. Collaborating extensively with Mitchel Resnick, Natalie has made significant contributions to technology education and computer science education for young individuals.
Natalie Rusk's profound knowledge and experience have also found expression in her role as an author and editor. She serves as the lead author of Scratch Coding Cards, a valuable resource that enables learners to engage with coding concepts in a hands-on and interactive manner. Additionally, Natalie edited Start Making, an illustrated guide to creating learning opportunities that effectively foster young people's involvement in maker spaces.
Recognized for her expertise, Natalie Rusk was selected as the keynote speaker at the prestigious Cambridge Computing Education Research Symposium (CCERS) in 2020, hosted by the Raspberry Pi Foundation and the University of Cambridge. She also has presented and led workshops for educators internationally, including for the Brazilian Creative Learning Network online Creative Learning Week, the Africa Play conference in South Africa, the Association of Science-Tech Centers conferences, ISTE, and international Scratch Conferences.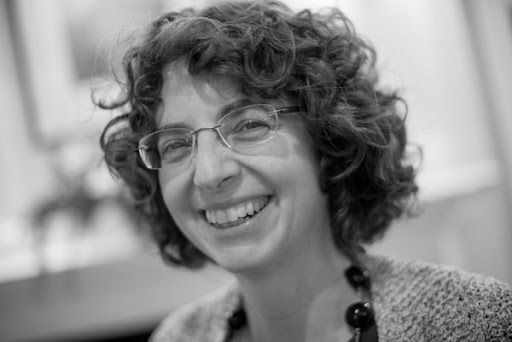 Natalie Rusk's commitment to advancing education, inspiring creativity, and promoting innovation make her an exceptional choice as the keynote speaker at the upcoming Brilliant Labs Learning & Teaching Retreat. We are honoured to have her share her expertise and insights, and we eagerly anticipate the enriching experience she will provide to all attendees.