Last summer Brilliant Labs worked with community partners throughout New Brunswick and Nova Scotia to deliver free summer programming to help kids develop digital skills. This summer we are expanding our summer camp program to celebrate all that is fun and awesome about kids, technology & entrepreneurial spirit in Atlantic Canada.
Brilliant Labs is in the process of hiring teams of summer camp supervisors and counsellors that will be bringing hands-on projects through local community partners in: New Brunswick – Moncton, Saint John, Fredericton, Miramichi, Bathurst & area, Grand Falls & area, and Edmundston. Prince Edward Island – Summerside & West Prince, Charlottetown, and Souris. Nova Scotia – Truro, Sydney, HRM, Yarmouth. Newfoundland – Corner Brook, Gander, and St. John's. Stay Tuned for details!
We have lots in store for this summer, but let's take some time to review the fun we had in 2017. You can read this story and more in Brilliant Labs Magazine: Learning To Leap
Summer is a time for kids to explore and discover the world around them. It's a time to see shapes and stories in the clouds, imagine what they will be when they grow up and dream about the discoveries they will make, or the problems they will help solve. Now imagine if every child had the tools and guidance to make their dreamy summer days a reality.
This summer (2017), Brilliant Labs and it's community partners in New Brunswick & Nova Scotia worked to bring the tools and guidance needed to help youth explore their understanding of technology and bring their summer project dreams to life.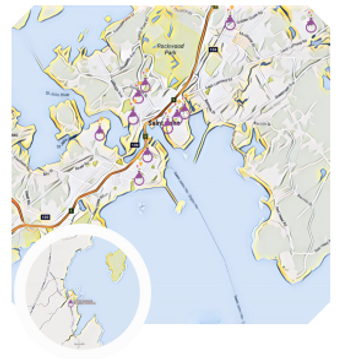 Saint John, New Brunswick – "It was a summer of exploration and innovation" said Noah Ritcey, one of five student Tech Counsellors hired through the Canada Summer Jobs and New Brunswick Post-Secondary Education program. "We worked with the City of Saint John Park & Recreation and their playground participants, as well as other youth-serving organizations to pilot a free Summer Tech Camp for kids and youth from the end of June to mid August."
12 host sites across the city saw classrooms, gyms, playgrounds and community & youth centres During the week prior to the camps starting, the Counsellors received extensive training and orientation from Brilliant Labs and also attended a workshop on Duty of Care, healthy boundaries, positive role-modeling and engagement strategies. Now that the Brilliant Labs counsellor team was ready it was time for them to lead more than 40 camp counsellors and staff from the City, Boys and Girls Club, Nick Nicolle Community Centre and Teen Resource Centre/Pathways to Education to prepare their sites for the added technology, innovation and exploration. transformed into tech camps over an eight-week period.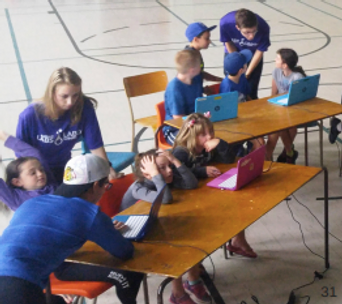 "In discussing the pilot with the City and our project partners, it became quickly apparent that there was tremendous need for this particular kind of summer programming for the community's youth. Once we received the green light, we moved very quickly to get everything in place" shared John Wong, Community Development for Brilliant Labs. "All the counsellors were interviewed, screened, hired and trained in a mere matter of months." The camp teaches young children coding lessons, robotic lessons, what virtual reality is like and has gear for 3D printing. (Joseph Tunney/CBC)
Noah and the other camp counsellors enjoyed the flexibility of the mobile maker space. "We got to see many different neighbourhoods in Saint John. Kids and youth from all walks of life [age 5 to 15]. They all had a lot of enthusiasm and weren't afraid to jump in to share, learn, or test their ideas using the new tech." Barry Galloway, Executive Director of ONE Change, expanded on Noah's comment in a letter sent in July. "They [Brilliant Labs] have made learning fun for children in our community; many of whom have significant barriers including diagnoses on the Autism Spectrum; extreme Adverse Childhood Experiences which have impacted their executive functions and emotional development; and children who have never been exposed to this type of opportunity because the families are unable to pay for programs and activities for their children."
The activities may not have included campfires, but campers definitely got to spark their own creativity and innovate as they had fun learning to become inventors, engineers and computer scientists through hands-on, experiential activities and projects using computers, digital/electronic art-making, 3D printing, and storytelling using innovative technologies. The tech counsellor's not only worked with campers in blocks of 1 week, but they also provided weekly two-hour, afternoon drop-in sessions that were delivered at the Nick Nicolle Community Centre, Teen Resource Centre /Pathways to Education and YMCA Early Learning Centre over 8-weeks. During the early stages, campers (age 5 to 14) were encouraged to try out the various technologies and pursue summer-long projects. Some campers chose to work extensively with the mBot fleet, while others built upon the games produced through Scratch lessons and made objects using the 3D printer.
"The summer of innovation wouldn't have been complete without exploring an action-packed Tech Fair at Big Brothers Big Sisters, and the Boys and Girls Club!" Remembered Noah. "During the afternoon campers, ranging from 5 to 13, were offered streamlined activities similar to those at the other camps." In all, about 400+ campers participated in the Saint John Summer Tech Camp. Both Noah & John agreed – providing enriched tech camps supporting existing community programs made for a 'Brilliant' summer of dreaming, inventing and exploring really cool tech with awesome campers. In New Brunswick, Brilliant Labs also partnered with the Eelground First Nations community to pilot a summer camp supported by our Innovation Coordinator Kayoe Stewart.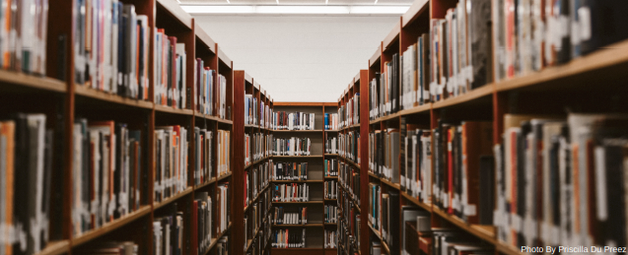 Halifax Regional Municipality (HRM), Nova Scotia — It doesn't take much to conjure up images of a library with stacks and rows of books. You can imagine students studying and echos of 'shhhh quiet please' from the stereotypical librarian peering through her black-catlike glasses. If you Google libraries, you'll find that they have been around for more than 5,000 years and, in most communities, are seen as essential institutions. The Halifax Regional Libraries are certainly essential to our community, but they, like many others, are dusting off stereotypes for prototypes.
This summer (2017) Brilliant Labs joined forces with superhero librarians and our very own Tech Counsellors to bring technology day-camps back to HRM's libraries for another summer of innovation. A team of 7 tech counsellors were hired with the help of Canada Summer Jobs to help deliver and coordinate the sessions. We asked Ethienne Graveline what he thought of the experience. "When I was a kid, I used to love going to our public library. In the summers, I remember joining the reading program. I use to get so excited when I got badges for finishing each book challenge. Now I get to help kids explore libraries in new ways and tackle new challenges."
HRM libraries welcomed hundreds of youth this summer to the tech camps. "These were existing camps" explained Sarah Ryan, CoProgram Director of Brilliant Labs in NS. "We have a great relationship with the Halifax Public Libraries and have been working with them to introduce youth to new technologies." Like in New Brunswick, these camps are free and Brilliant Labs partners were already working within the community. Brilliant Labs' goal is to bring awareness to the value of being innovative using technology by reaching as many kids and youth as possible. "This summer we helped more than 1,500 campers explore, create, and build. We not only traveled area libraries, but set up our mobile maker spaces in schools and community centres too".
Campers tackled coding using programs like Scratch, which is a free programming language available online from MIT. It can be used to create interactive stories, games or animations. "They also got to build and program robots that took part in some pretty epic battles" Ethienne added.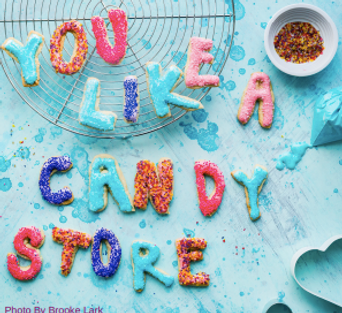 Helping youth explore new technology was only part of the focus – some camps wanted to expose campers to social innovation and entrepreneurialism. Counsellors worked with campers to consider how they could find new ways to help a good cause or develop a new process that could improve a quality of life, or the environment. Developing these critical thinking & problem solving skills are an important piece of the 21st century learning platform. In partnership with the Nova Scotia Acadian School Board (CSAP) , Francophone summer camp participants in Truro where given an opportunity to develop their understanding of entrepreneurship.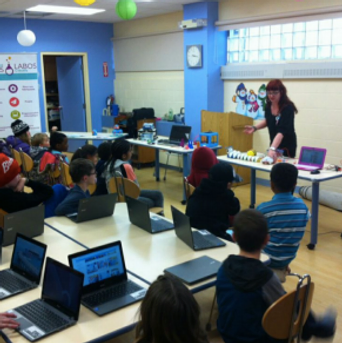 When you hear the word entrepreneur, you may think of tech gurus like Steve Jobs or Mark Zuckerberg, but it's important to understand – building a product or even a business is a fraction of what is needed to be a true entrepreneur. Sarah expanded on this, "our community partners and counsellors wanted to teach campers about entrepreneurship and entrepreneurialism. We worked to define the process of being an entrepreneur — that includes… creating, developing, and bringing a product to market for profit, but we also helped participants explore entrepreneurialism, or the spirit of undertaking. The message: don't give up until you absolutely can't do anything more, failure is a part of the process and it's ok to go back to the drawing board if you have to."
Exploring Summer: The Creation of a Tech Counsellor on Cape Breton Island, NS. By Jessica Gillis
At the beginning of the summer when I got a call to work with Brilliant Labs, I was very nervous because at the time, I did not know anything about coding, robotics, or circuit boards.
The first week of training seemed like it wasn't even work. We all sat around a table learning how to code and make computer games. We learned how to build robots, which was pretty cool, but then we learned how to code them and make them move! I was so intrigued with this new world of robotics that I could not wait to show children what I'd learned.
We began our first session and there were about 15 kids. As soon as we got started they were all very excited to use Scratch. I know what you're thinking…. who would let a cat come to camp? Well, let me tell you —- MIT (Massachusetts Institute of Technology) they let cats scratch up computer screens every where for free! LOL!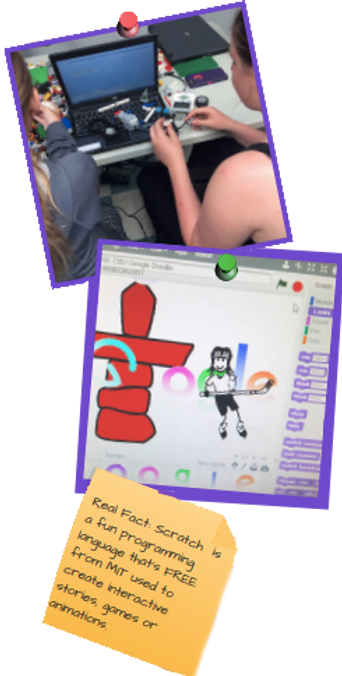 Some of the things that I learned working here were making video games on Scratch, making LED's light up on Arduino Boards, using Hummingbird kits, Makey Makey, claymation, and EV3 lego robots. My favourite part of working with Brilliant Labs was how much the kids enjoyed using Scratch and robots. They would always scream in excitement and sound extra confident when you've asked if they've used Scratch before — "YESSSS!!!!"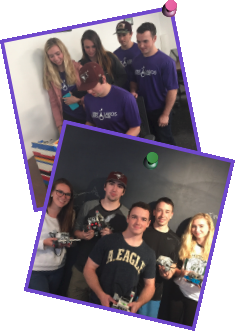 I also enjoyed meeting all sorts of different people along the way. Me and my four other co-workers have became very good friends over 8 weeks. If I am going to be honest, there was not one thing that I didn't like about working with Brilliant Labs. I've learned so much over the summer and i'm glad I had the chance to spread my knowledge to other people. Not to mention … It feels good to say that I know how to code.
I did not have any bad experiences, nor was I put under any stress. This was a completely positive experience. I would definitely do it all over again. Working with Brilliant Labs has taught me so much over the summer and am very interested in learning more. It wouldn't have been as great of an experience if it wasn't for my wonderful boss, Kim Derveaux, (co-program director , NS) she was always positive and friendly towards us and I've learned so much from her.
Jessica Gillis Tech Counsellor